Real estate
Partners
>
Real estate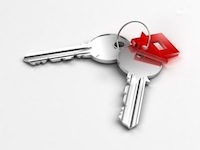 Our partners on real estate category, agencies and private oweners, located in different geographic areas. The common activities are the selling of apartments and villas as well as the rental during holidays.
Paris apartments : ApartRental offers a very large selection of apartments in Paris for short term stays matching a wide array of budgets.
Paris vacation apartment for rent in Le Marais : This completely renovated Elzevir Apartment is located on charming Rue Elzévir in the historic Marais district of Paris, France.